About Children of the Returning Sun
Welcome to your latest Kampeon.Co collection FY18-01 titled, "Children of the Returning Sun." Every release holds a special place in our hearts, but this time around it will be our first without Philip AKA, Boy. Boy was in charge of all operations, processed all incoming orders, shipped all orders, and managed all the inventory. We honor his legacy by continuing to provide our twist of "Know History."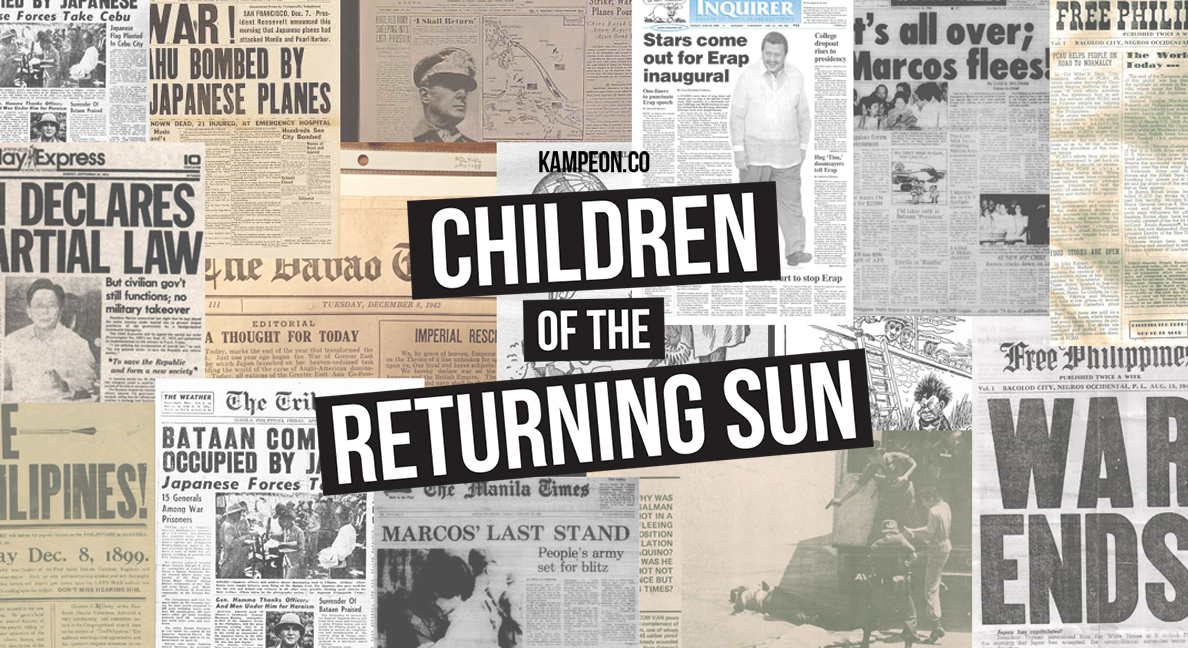 Children of the Returning Sun is about the "MAKIBAKA" spirit. To never stop believing in yourself, to never forget your family, and your roots. We are the children of the sun and that sun will always return to shine bright!
The collection includes new UNSEXY 60/40 4.2 ounce sueded jersey tees. Its soft to the touch with the same modern cut you love from us. It also includes our regular blended tees, hoodies, muscle tanks, crop tops, crop hoodies, and a special Dickie's work shirt. We also brought back a few designs that we felt relevant in today's political climate. Today is 2018, but hate continues to exist. And for the first time ever, we will be releasing our very own "Sun and Stars" design! This collection will be a PRE-ORDER to ensure everyone has the opportunity to grab what they can! We hope you enjoy the collection as much as we enjoyed curating it for you.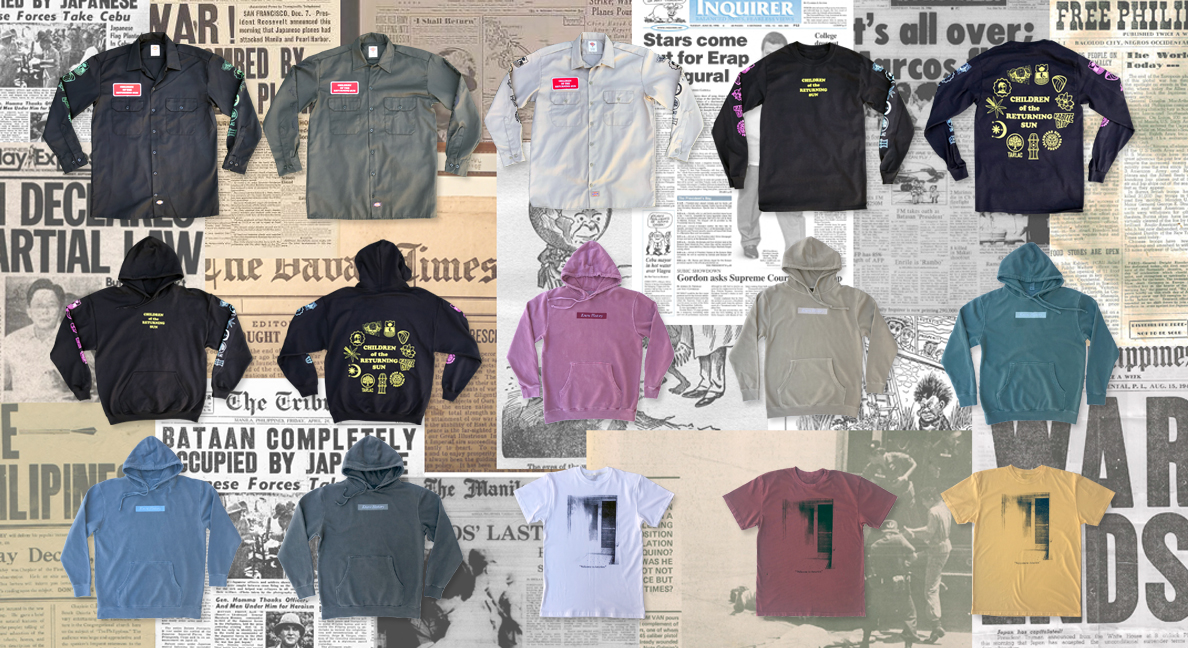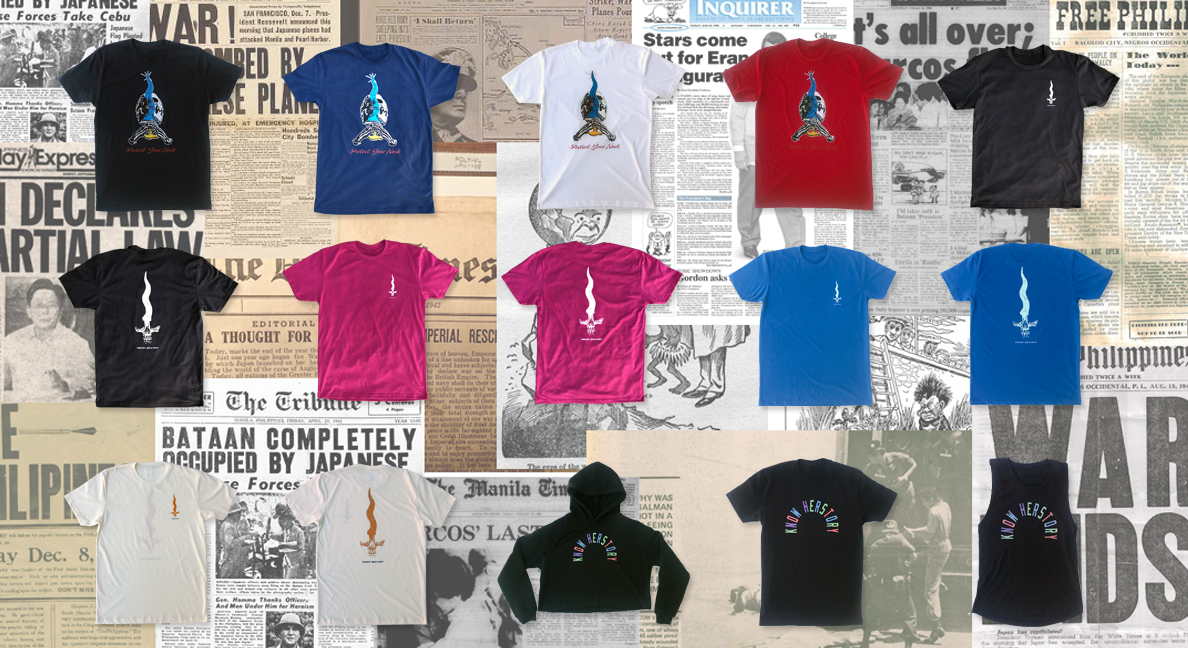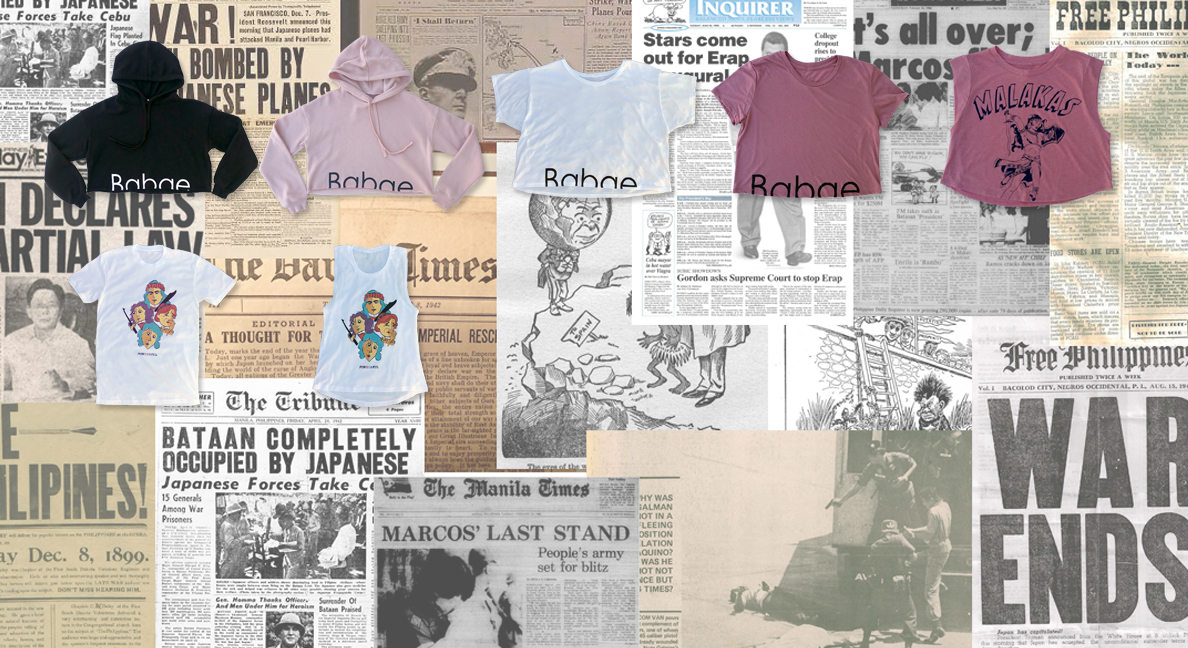 Behind the "Sun And Stars"
Since this is our first take on the iconic "Sun and Stars", we wanted to take you on a behind the scene of how we reimagined the design. Since day one, we vowed to never release a sun and star design as the market provided many options with various versions of the classic symbol of our homeland.
Today is the day we unveil our very own adaption and of course we had to add our own twist. The Philippine sun and stars is a symbol of our deep roots, a symbol of pride, but more importantly a symbol of "MAKIBAKA" or FIGHT! In order for us to do the design justice, we did some homework. The eight rays of the Philippine sun actually represents the first eight provinces that battled Spanish colonization and included Manila, Bulacan, Cavite, Pampanga, Bataan, Laguna, Batangas, and Nueva Ecija. The three stars represent the three major island groups that started the revolution; Luzon, Visayas, and Mindanao.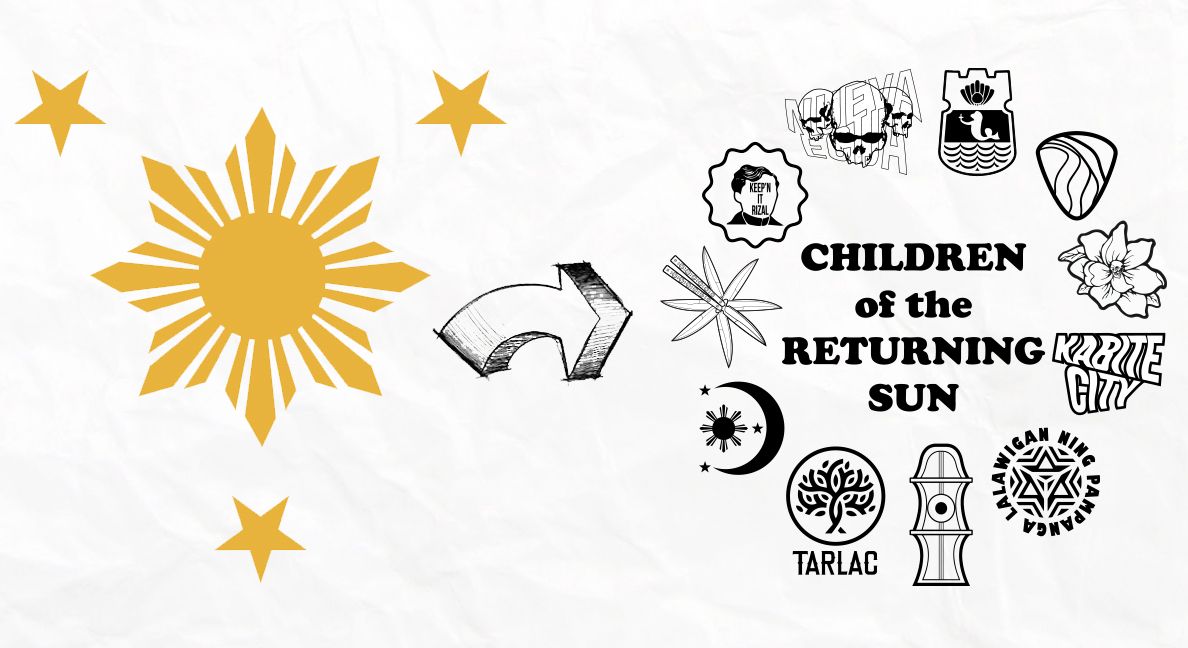 With this known, we began the brainstorming process. In our "Know History" fashion, we deconstructed the Sun and Stars and highlighted each of the eleven provinces and island groups. We created eleven designs based on each area and what they are known for. Some logos are clear, but some you'll have to do some research to determine the region! POP QUIZ!!! More info on this later! The term "Children of the Returning Sun" is loosely taken from the Philippine anthem. No matter the oppressor, dictator, or corruption, we will stand and fight!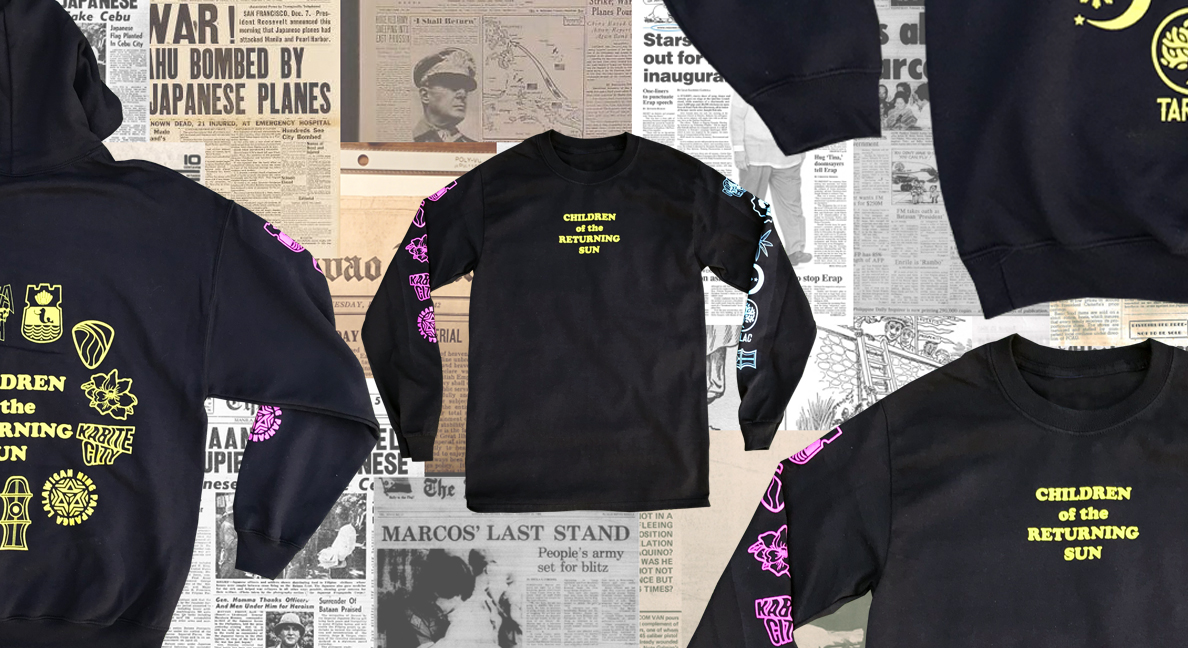 Our Suns and Stars design is a full color print on both sleeves (five logos on the left and 6 logos on the right), front, and back. We also used a brighter tone of the Philippine flag colors throughout the design on a 100% cotton 6 ounce long sleeve with a classic fit and a 50/50 cotton/poly 8 ounce pullover hoodie perfect for the fall and winter.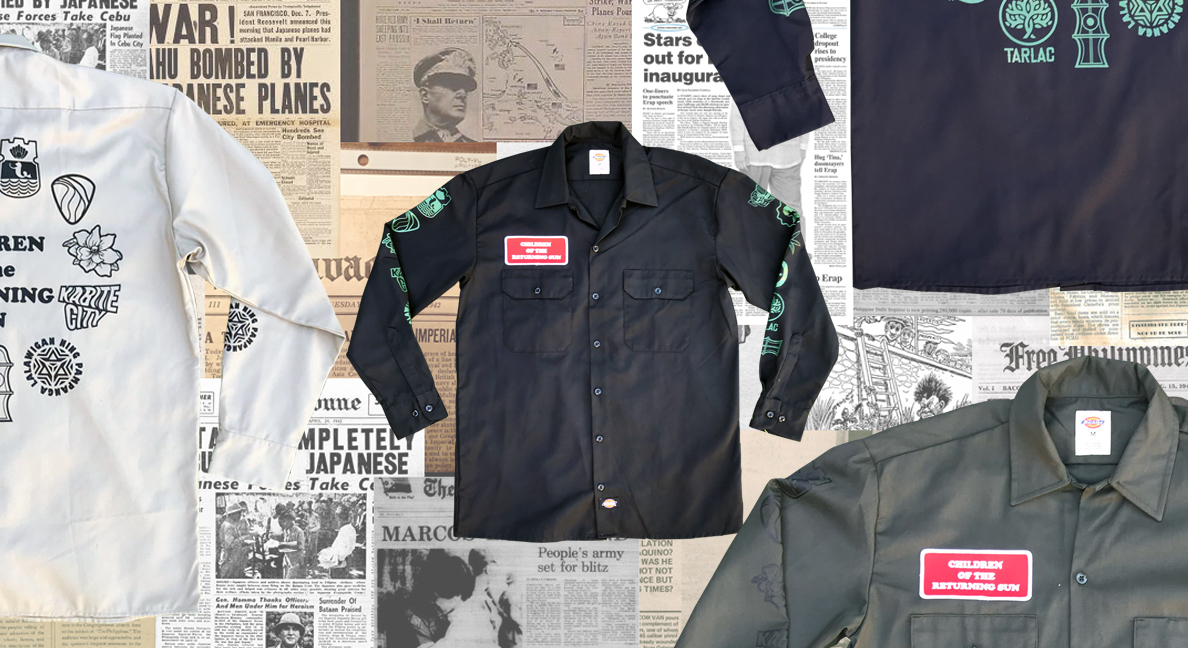 We also added another silhouette to complement your Sun and Stars long sleeve and hoodie. During the early 20th century, the waves of Filipino immigrants were blue collar workers that found themselves in kitchens, hotels, and farms. What better silhouette to represent our culture than a Dickie's long sleeve work shirt. We toned down the print and used a more subtle palette with an olive plastisol print on black, black on the olive green and khaki long sleeves. A fully embroidered "Children of the Returning Sun" patch is sewn on the chest.
The Sun and Stars is now available for PRE-ORDER in a UNISEXY long sleeve, hoodie, and workshirt! Once PRE-ORDERs are closed on 8 October, 2018, we will not be accepting new orders.
Peace, Love, & Service Always
Kampeon.co